2014 MBA Winner and exciting 2015 new build underway
2014 MBA Winner and exciting 2015 new build underway
Yes, it's been a while. But havn't we been busy!
We did not have an entry in the 2015 MBA Awards as we have been focused on our current architectural new build in Whitebridge which will be sure to make an appearance in the 2017 Awards. More on this exciting project later.
2014 saw Evan Graham Master Builder Pty Ltd pick up another MBA award for our architectural additions project at Lambton. Designed by Webber Architects  and completed by the EGMB team to our exacting standards, both MBA judges and the clients were very impressed with the result. See following: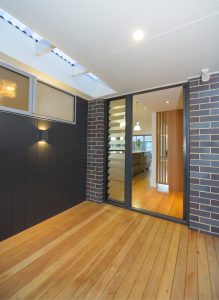 contact us to discuss your new home today. let's talk!