professional testimonials
Izzat
14/09/2018
Evan Graham Master Builder Pty Ltd
25 Francis St
Cardiff South NSW
Attention: Evan Graham
Dear: Evan
RE: TECHNICAL REFERENCE FOR EVAN GRAHAM MASTER BUILDER PTY LTD
Izzat Consulting Engineers and principally the undersigned worked closely with Evan Graham from 2013 to 2017 on a large residential project. The new residence is a multi-storey building consisting of concrete, masonry, timber and steel framing with high grade architectural finishes.
Izzat were responsible for the engineering design and documentation of all the structural and civil elements and also construction inspection and certification of all these elements. Evan's involvement as the builder began early with his input into the design process regarding constructability and budget issues. We have found Evan to be very professional with all of his work being of high quality.
We would not hesitate to recommend him for projects of a similar nature. Should you require any further information please do not hesitate to contact the undersigned.
Yours faithfully,
Nicholas Diemar BE(Civil)(Hons) MIEAust CPEng NPER RPEQ
Lead Structural / Civil Engineer
Tel. 02 4940 0090
www.izzat.com.au

Webber Architects
Working as an architect I meet and work with many builders. I have been fortunate to work alongside Evan who is known by ex-clients for the quality of finish on projects from small renovations to multiple townhouses.
Evan has recently completed the construction of a passive solar designed house under a tight timeframe. Evan was able to complete the project on time despite 9 days of wet weather.
During construction I was impressed by Evan's well thought-out method of building. As a registered architect I work on many custom and well detailed buildings and get to see howthese buildings are realised. Evans has the ability to read drawings and interpret their design-intent which is critical to quality building and, a characteristic that can be rare in builders.
As an example of this, during the construction of the house, Evan obtained samples of the future door sill and jamb and produced a 1:1 full scale sketch of how the threshold of the door would transition from inside to out in order to provide a minimal threshold… the design intent.
This approach of bringing a solution to the table before a design problem is raised is one of the best attributes a builder can have and one that I saw on multiple occasions during the project.
Evan also worked well with the nominated joiner on the project and collaborated to complete crossover elements that other builders may have questioned.
When working with Evan I am comfortable to leave construction of the most important elements of designs in his capable hands in the certainty that the built form will reflect the original design-intent.
Andrew Barnard
Associate: RAIA NSW ARB No. 8422 BArch (Hons) BSC (Arch)
27 August 2012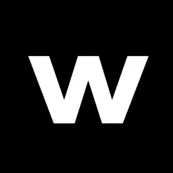 For professional photos such as these please visit: www.livinglightphotography.com.au
Barkerharle Engineers
I have known Evan Graham for more than 14 years. During which time Evan completed an apprenticeship with Lake Macquarie Developments Pty Ltd, obtained his builder's licence and developed a career as a reputable Master Builder.
During this period I have had regular contact with Evan in my capacity as a consulting engineer. I have had the opportunity to observe Evan's building skills, from preliminary planning, through execution of complicated building work to the provision of quality finishing details.
I have found that Evan has the rare quality of being a "thinker", and is able to plan his projects so that they proceed smoothly and avoid unnecessary delays and problems.
Evan does not hesitate to seek advice when needed or to examine ways of providing a better building. He is safety conscious and runs well managed building sites that are a pleasure to visit.
Evan has built a reputation as a reliable, competent builder, able to deliver projects of the highest quality. Evan has built a business with repeat clients who value his skills.
Evan has also extended his competency by taking on projects that have required him to learn new building techniques and research new products. An example is the new Multipurpose Hall at the Newcastle Waldorf School, Glendale, where Evan had to meet some very demanding standards to produce a distinctive and outstanding building.
I have no doubt that Evan will continue to be a sought after as a builder whose name and reputation will add value to the finished project.
Yours faithfully
Robert Barker
FIEAust, CPEng, NPER (Civil, Structural)
Member, Civil College Board
16 June 2011

McKendry Hunt Architects
I am a Registered architect working in Newcastle and I have provided Design, and Documentation for the following projects in which Evan Graham was the builder.
Alterations & Additions
5 Lawson Street, HAMILTON SOUTH NSW
The project consisted of a new rear addition to an existing single storey house. The addition incorporated a new kitchen, laundry and bathroom, as well as a new open plan living/dining area. Other works involved a complete new roof to the dwelling, new external render finish throughout and the rebuilding of an outdoor entertaining area. The project was completed in February 2005. McKendry Hunt Architects provided Contract Administration services during construction for this project.
Internal Alterations
147 Macquarie Street, Merewether NSW 2291
The project consisted of internal ground floor alterations to an existing house. The works comprised a new kitchen, laundry and powder room, and commenced in January 2005 and it was completed in March 2005. McKendry Hunt Architects provided Contract Administration services during construction for this project.
Two New Townhouses
3 Morgan Street, Merewether NSW 2291 (corner of Morgan & Lingard Streets, Merewether)
The project consisted of the construction of two new two storey Townhouses on a small corner site. The project was undertaken in two stages, with the final stage completed 2008. McKendry Hunt Architects did not provide Contract Administration services during construction for this project. However we understand that the Owner was very pleased with the construction standards and the working relationship with the builder.
Alterations & Additions
16 South Street, Kilaben Bay NSW 2283
The project consisted of an internal renovation to an existing 1970's two storey brick house on the waterfront of Lake Macquarie. The renovations were substantial in scope and involved both aesthetic and structural alterations. McKendry Hunt Architects did not provide Contract Administration services during construction for this project. However we understand that the Owner was very pleased with the construction standards and the working relationship with the builder.
I have found Evan Graham to be professional in his approach, with good attention to detail and admirable enthusiasm. The above projects have been undertaken on time and on budget, with a high quality of workmanship and technical skill.
In each case, my clients have been happy with Evan's work ethic, and his overall approach to the projects. Each of the above has proceeded to a good outcome for all concerned.
McKendry Hunt Architects has been operating for a period of nine years in Newcastle, specialising in residential and small scale commercial design. I have more than 20 years experience as an Architect, and I look forward to working with Evan Graham further in the future.
Should you require any further information, please contact the writer.
Debra McKendry-Hunt
Director
NSW Architects Registration Board No 6034
20 June 2011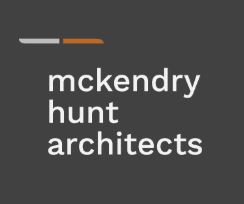 Pedersen Design
To Whom It May Concern:
I write this letter in recommendation for Evan Graham and Evan Graham Master Builder Pty. Ltd.  I've had the pleasure of working with Evan Graham on a number of my projects now.
The first was a new Multipurpose Hall at the Newcastle Waldorf School, 30-36 Reservoir Road, Glendale 2285. The project was a part of the Government's 2008 BER projects. The total budget was $1.218M.
Evan Graham tendered the project along with 3 other larger building companies, and his meticulous and detailed quote was extremely professional & clearly presented and his price competitive. Evan Graham Master Builder Pty. Ltd. was awarded the contract in Nov 2009. The construction of this unusual & complex building was executed by Evan Graham and his team without fault or delays and to such a high standard, the project won the 2011 MBA award for best public building under $2.0 million. The contract sum was exceeded by less than 1%, perhaps the only BER project to come in anywhere near the budgeted cost.
In 2013/14 Evan Graham constructed a three storey Art Studio for a local artist, also in Glendale. This was another high quality project with special attention given to the building's thermal performance which well and truly exceeded all BCA requirements, including extensive double-glazing, in particular for the entire southern elevation which was a commercial glass curtain-wall. The project was nominated for the Lower Hunter Urban Design Awards in 2014. It was also featured in edition sixty nine of Hunter & Coastal Lifestyle Magazine.
In 2014/15 Evan Graham won the stage 2 tender on another project for the Newcastle Waldorf School which was a new High School block for year 11 and 12. The construction was in 2 stages: Stage 1 (Base stage) was concrete slab, footings, retaining walls & drainage.  Stage 2 was the construction of the 2-storey Class 9 building and the budget was $450K. The new block is connected to the existing buildings with a 22 degree twist and involved a half-hexagon hipped gable-end roof as well as a complicated transition between old and new. There was also some intricate masonry work required including 5.0m high mitred block-walls and face brick piers. I also specified the ceilings as HeraDesign Wood Wool Cement panels for its excellent acoustic properties and this relatively new material was managed well by Evan Graham and his team. Generally they completed the complicated building with the usual attention to detail and high standards of workmanship.
Throughout the course of these projects, Evan Graham was a consummate professional. He was accurate in his initial assessment of the scale and cost of the projects. He was absolutely clear in his record keeping, invoicing and variations. He chose and managed the sub-contractors well. His direct employees were highly skilled and trained during the build if or when needed. Safety and WHS on site was exceptional and in general they keep the workplace extremely clean and tidy. All projects were completed without incident.
I can recommend Evan Graham highly and without reservation.
If you should have any questions, please do not hesitate to contact me.
Kind regards,
Morten H. Pedersen,
Pedersen Design
31.03.2016

Horton&Co. Design
Chan Chan & Bocados Projects.
I am a Newcastle based Interior Designer.
Evan Graham completed 2 commercial jobs for me in Newcastle, both restaurants. The first was Bocados Spanish Kitchen on King St, Newcastle. The scope included repurposing an existing tenancy, new joinery and bar. The second restaurant was Chan Chan Peruvian Cantina on Hunter St, Newcastle West. Again, Evan helped to repurpose this existing tenancy for the new use including new bars and general building work.
On both occasions Evan was extremely professional to deal with and brought his problem solving skills to task on many occasion.
I would highly recommend Evan for commercial building work.
Stewart Horton
2/11 Alma Rd New Lambton NSW 2305
P. 02 4957 1672 | M. 0427 602 093
February 2016

Geoffrey Holmes-Architect
18/05/2017
Having followed Evan Graham's construction of a one-off architect designed and detailed dwelling at Burwood Road Whitebridge for two years, the following comments are made concerning his performance.
Advance consideration of construction logistics to ensure consistent work flow was shown.
Extreme care to obtain a high standard of finish, including temporary protective films to prevent damage to completed works.
Meticulous attention to detail was required to achieve the very high standard of finish.
Comprehensive OHS system was utilised which included site induction for all person entering the site, daily tool box meetings and maintaining constant vigil on site tradesman and use of PPE.
Transparent documentation system on line. All documentation for the project was available to all stakeholders via the use of accessible on-line storage system.
Financial reporting and cost control was maintained on-line with monthly reporting and scheduling of all costs associated with the construction work.
I would expect that the Client for this project would be highly satisfied with the outcome of the project and quality achieved.
Geoffrey Holmes
architect #5090
Duce Timber Windows & Doors
16th May 2017
To whom it may concern
Duce Timber Windows & Doors began dealings with Evan Graham in December 2012. During this period we found Evan to be very professional in all his personal/professional dealings. We have worked on a major contract which Evan was undertaking and significant liaison and site visits were required. We found his organisational skills and attention to detail to be of an exceptionally high standard. The site was run with safety in mind and the work was of a very high quality.
Duce have recommended Evan to several clients as their potential builder. It is because we feel confident with the quality and professionalism of his work that we can recommend him to Duce clients regarding their dealings with Evan.
Please do not hesitate to call on the number below should you require any other information.
Sincerely
Rob Cooper
Duce Mid North Coast Branch Manager

www.duce.com.au
Tel. 02 6651 4311
Mob. 0419 675 514
Email. rob.c@duce.com.au
Urban Joinery
Reference for Evan Graham Master Builder
Dear Sir / Madam
My Name is Ben Baker and I am the Co-Owner and Director of Urban Joinery.
I am writing this letter of reference for Evan Graham and his entry in the MBA Young Builder of the Year Award.
It has been a pleasure dealing with Evan and working on his building site at 38 Burwood Rd over the last 6-12 months.   His professional approach to all areas of the project was evident.  This includes all communications, dealings with associated trades, high level of site safety and maintained work site, the management of the project, financial transactions and leadership/oversight of his staff/team.
The recently completed project at Burwood Rd showcases Evan's attention to the fine details and highlights an extremely high standard of workmanship.  The overall finish of this project is of the highest quality and something Evan should be very proud of.
I would be more than happy to recommend Evan Graham Master Builder to any potential client and I look forward to working with Evan on future projects.
Regards,
Ben Baker
www.bilbao.com.au
Tel. 0408 940 379
Email. ben@bilbao.com.au
Lic #. 307345C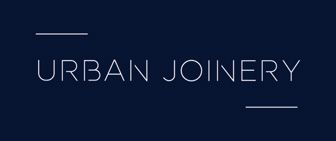 Level Best Tiling
To whom it may concern,
I have known Evan Graham Master Builder since he engaged my tiling services in 2006. From that time I have worked along side Evan on many projects over the years, both small and large scale.
Evan has always had a strong passion for completing all types of jobs to a very high standard ensuring attention to detail at all times. He has striven to surround himself with likeminded passionate contractors to achieve his goals for each client. He has always been very well organised and has a broad knowledge and diverse experience and has always ensured safety procedures are in place and adhered to. I have always received payment for my business services on time.
He has always maintained good communication concerning job schedules and job specifications. I have observed Evan's ability to deal with both the client and contractors to gain the best outcome and results.
It has always been a pleasure to work with Evan, working to a high level of job satisfaction.
Kind Regards,
Brett Stuckings
Level Best Tiling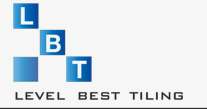 Scott Tech Plumbing
20th May 2017
RE: Reference supporting EVAN GRAHAM for the 2017 MBA Young Builder of the Year Award
To whom it may concern
I would like to submit this letter of support for Evan Graham in his application for this year's Young Builder of the year award. I have worked with Evan on several quality projects since being engaged to do his Plumbing contracting works in 2011.
My company, Scottech Plumbing & Roofing Pty Ltd works with several of Newcastle's quality Builders including many former winners of the MBA's House of the year award. Evan Graham has shown in my experience that he possesses all of these Builders qualities but also brings the highest level of organisation and professionalism I have experienced in 20 years or business.
Evan's attention to specification, detail & quest to understand every aspect of construction is second to none. Evans passion for building means if there is a grey area in planning he will research all options to find the best outcome, He works very closely with all sub-trades and clients to have a total understanding of all aspects of each build.
In summary Evan runs a very organised Company which always has clean and safe worksites producing a happy work environment which in turn always delivers a quality build for the client. Evan Graham is a great candidate for this award as he is constantly looking at innovative ways to compliment his high standards in all areas of building.
Regards
Peter Scott

www.scottechplumbing.com.au
Scottech Plumbing & Roofing Pty Ltd
M. 0416 087 719
peter@scottechplumbing.com.au
Brickslayer Australia
Working on the project at 38 Burwood Rd Whitebridge for Evan Graham Master Builder in 2016 was not only a pleasure but also a privilege. Having worked in the building industry for over twenty years myself, I have not seen the level of precision and detail to work, carried out as well as it has been done on this project.
I found Evan and his staff to be extremely professional in every aspect from first induction through to final payment being received. Excellent communication through the duration of the job also.
I believe all these elements combined bring out the best in the individual tradesman, and the proof is there in the final product that has been created. I hope to have the opportunity to work for Evan Graham Master Builder again in the future.
Matthew Oates
Brickslayer Australia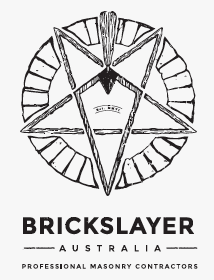 M. 0408 292 809
brickslayer@bigpond.com
133 Lake Shore Dr North Avoca
contact us to discuss your new home today. let's talk!