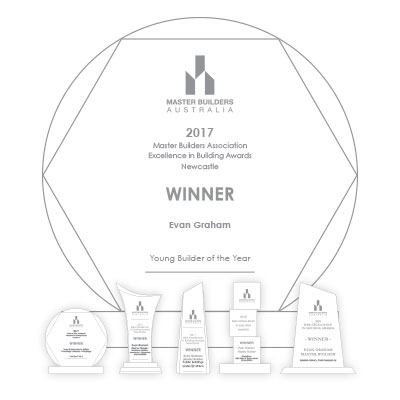 creating award-winning buildings for satisfied newcastle and lake macquarie clients since 2001
Evan Graham Master Builders has delivered multi-award winning building projects for our satisfied clients for over 17 years. We are focussed on creating high-performance, energy-efficient buildings and have extensive training in sustainable development and energy efficient Passive House construction. We have developed strong working relationships with a number of local design consultants who have a similar focus and we look forward to partnering with them and to providing ongoing value and satisfaction to our clients into the future.
We understand that building is one of the biggest investments you will make. Our accurate quotes, reliable and friendly communication and an exemplary standard of work are our assurance that you are making a safe investment when you build with Evan Graham Master Builder. Read what our clients say about our projects.
Our Services:
Building on an apprenticeship that won him the Master Builder's Outstanding Apprentice Award in 1989, Evan's skill and aptitude have seen him become a multi-award winning builder of premium architectural projects. Since beginning his business in 2001 and incorporating in 2011, Evan's long-term core values are uncompromisingly represented by EGMB. Whether a small renovation or an architectural build, complete focus on the client's vision, needs and satisfaction, and a pedantic attitude to quality from the base work to the finishing touches are an integral part of day to day operations.
A commitment to professional development has included completion of a Diploma of Building and Construction, SustainAbility Design Specialist qualification and Passive House Tradesperson Certification.
Passive House is a standard for building energy-efficient, high performance buildings. The standard provides the flexibility to design a home to suit your tastes, lifestyle and site.
Imagine a house so comfortable that every room is the perfect temperature year-round, a house that slashes heating and cooling bills, a house that is healthier to live in than other houses on the market. This is Passive House.

professional testimonials
"We would not hesitate to recommend him for projects of a similar nature. Should you require any further information please do not hesitate to contact the undersigned."

"When working with Evan I am comfortable to leave construction of the most important elements of design in his capable hands in the certainty that the built form will reflect the original design-intent."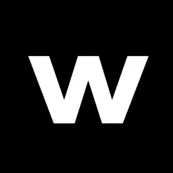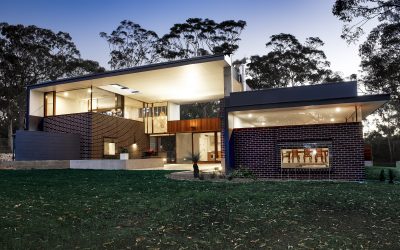 Whitebridge Residence Photos Loaded Whitebridge Residence Photos Loaded We've finally loaded some pics of our special Whitebridge new build that we completed earlier this year designed by Anthrosite Architects. What a privelege it was to work on this...
read more
contact us to discuss your new home today. let's talk!