high performance and specialty building supplies
evan graham master builder help builders and designers deliver healthy, durable and energy-efficient buildings.
We sell specialty materials and supplies at competitive prices and offer technical advice and support.
Your choice of building membranes, also known as sarking, building wraps, vapour barriers, breather foil or underlays, is becoming more important as energy-efficiency and thermal performance requirements increase.
Traditional membranes can increase condensation, mould and structural degradation, particularly when combined with higher levels of insulation and extended air conditioner use.
Manufactured in Germany, Pro Clima's patented building weather tightness and air tightness systems have been rigorously tested above and beyond local requirements and guarantee superior performance in Australian climates.
And pricing for Pro Clima's advanced membranes is competitive with other performance membranes on the market.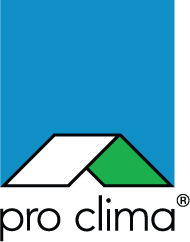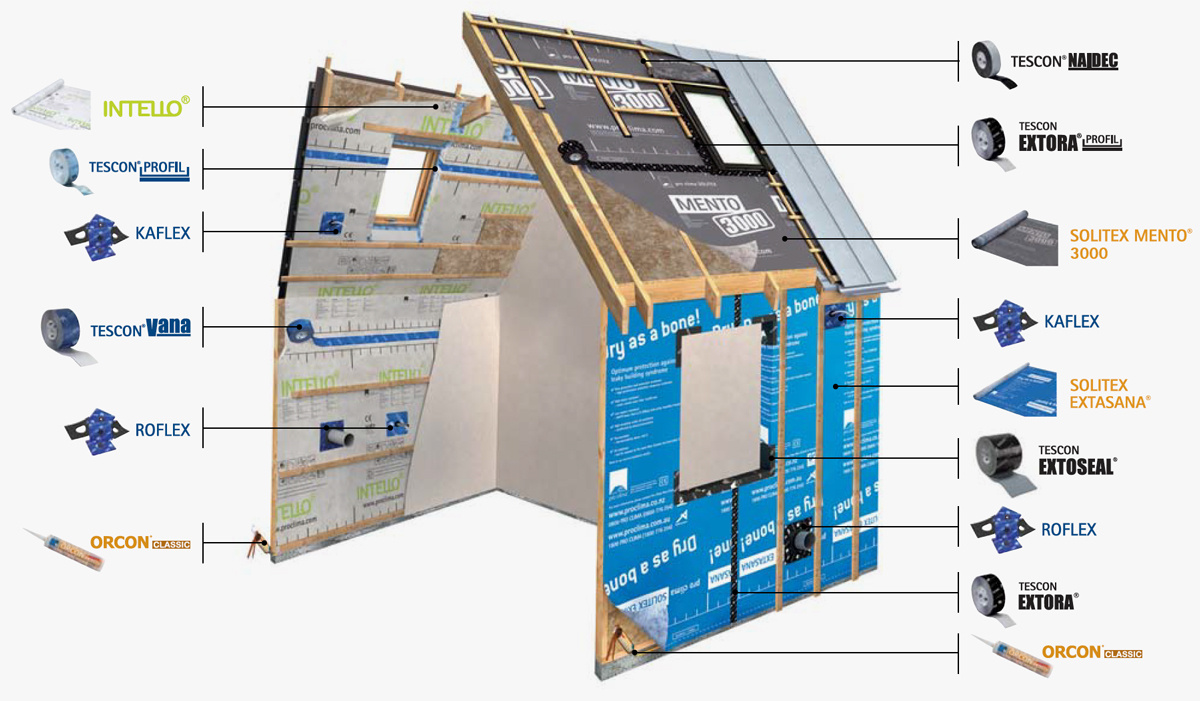 which pro clima membrane do you need?
Weather tightness – external membranes protect your timber framed buildings from wind and rain penetration but remain vapour permeable to allow internally generated moisture to evaporate out of the building structure. When thoroughly installed these membranes offer performance akin to that of a high quality Goretex garment and are a critical second line of defence against the elements as most claddings systems will allow some degree of penetration.
Air tightness & Vapour Check – internal membranes eliminate draughts and ensures that insulation performs to its full potential. In winter, the membrane is closed to prevent inside water vapour from entering the structure causing moisture build up, mould and mildew. In summer, when humidity is more likely to enter the structure from the outside, these membranes open up and facilitate drying towards the inside. This is why they are termed "Smart" or "Intelligent" membranes. Well-insulated homes should all include an internal vapour check system, particularly where flat roof systems are employed.
See how the moisture vapour transmission rate variable (intelligent) membrane works.
Sealing and fixing products – We carry a full range of Pro Clima sealing and fixing components. Tapes in all shapes and sizes, penetration grommets and adhesives allow you to achieve the best possible protection and performance for your building.
Why Pro Clima Products? Since 1981, Pro Clima has led the field in research and development of high-performance building systems to further their goal of providing healthy, energy-efficient, eco-friendly sustainable environments for families and businesses. Pro Clima provides technical training events and facilities and support the professional development of builders, tradespersons & design professionals through a generous scholarship program. Pro Clima Australia Pty Ltd has a local team of scientists and technical personnel based in Sydney and support staff that are passionate and committed to their company's ethical goals.
Product Catalogue & Pricing
find out which product is right for your project.
We offer product and technical advice and, if you are in the Newcastle and Lake Macquarie area, can meet you on site for demonstrations. We are also more than happy to assist design professionals in specifying robust and healthy building systems for their clients.
call evan today 0413 947 150
contact us to discuss your new home today. let's talk!